Choose the right blinds for you
Your blinds are an important investment that should offer performance beyond mere window dressing.
Galea Sunblinds provides the answer!
For a Conservatory
A conservatory provides that extra room for your home and should be used all-year-round so you'll need roof blinds that will keep the room COOL in summer and WARM in winter. Our superb range provide privacy, solar protection in summer, winter insulation, added security and dresses your windows in style. Practicality does not mean your conservatory cannot look stunning!
We have been manufacturing and fitting conservatory blinds for over 30 years and we have a wealth of knowledge to help you choose the right blinds to suit your requirements.
If you are unsure which of our fabulous blind ranges best suits your needs, just call us or call in the shop and we will chat through what you need from your blinds and advise you on the best option for YOU.
Roof Blinds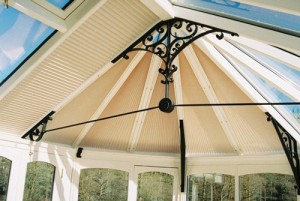 The Summer Sun can make the room a virtual no go zone unless protection is provided. The intense heat can ruin plants, fade furniture and destroy the Conservatory dream.
In winter, the cold can bring equal havoc. Icy windows and dull days can create a glass refrigerator.
The Galea Conservatory Blinds Collection can mould the room into one comfortable, light and airy living space, 365 days a year.
Fabrics
Energy Saver – All Year Round Insulation
Energy Saver is a unique laminated material that incorporates a highly reflective aluminised film that was developed from the Space Program.
The film was originally used on the Apollo Lunar Module and helped protect the astronauts by reflecting solar heat whilst the craft from the cold of space itself. Energy Saver works all year round, helping to keep the room cool in summer and warm in winter.
Energy Saver Features
Opaque – maximum protection
Maximum winter insulation
Maximum solar reflection
Resistant to condensation, insect stings and stains, etc.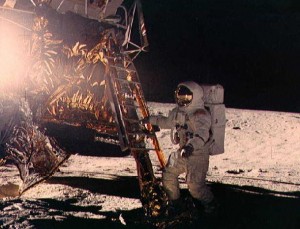 Solar Control Fabrics
Opaque Security BlindsSolar Control Fabrics are translucent fabrics that features a special coating that provides high levels of control over solar heat and glare.
Features
Translucent – light filtering
Controls solar heat and glare
Provides privacy
Resistant to condensation, insect stings and stains, etc.
The Comfort Factor 
Energy Saver cuts out directly transmitted heat and light and prevents "instantaneous heat gain". This is where the direct sunlight heats up your body (up to 20°C) above the surrounding air temperature causing discomfort.
Working for You
Energy Saver works for you all-year-round. In summer, close the blind sufficiently to stop direct sunlight whilst allowing natural light to enter. In winter, close the blind at night to preserve the room temperature then open it during the day to allow sunlight light to warm the room.
Fully Tested
Energy Saver has been providing climate control for the past 25 years.